What is a CubeSat?
CubeSats (cubesatellite, cube satellite) are a type of nanosatellites defined by the CubeSat Design Specification (CSD), unofficially called CubeSat standard. Dimensions:
1U CubeSat is 10 cm × 10 cm × 11.35 cm.
2U CubeSat is 10 cm × 10 cm × 22.70 cm.
6U CubeSat is 20 cm × 10 cm × 34.05 cm.
12U CubeSat is 20 cm × 20 cm × 34.05 cm.
Smallest existing CubeSat size is 0.25U and largest is 27U.
There are 2 different classes of deployers:
1. First type is the classic 4 rails in the corners. Recommend to take into account new deployers, because dispensers from ISIS and NanoRacks allow larger deployables, wider solar panels and thinner rails compared to original P-POD. For example
extruded height can be 9 mm instead of 6.5 mm and
can be up to 2 kg per 1U which should not cause problems with launch providers.

2. Second type is tabs on Planetary Corp Systems (PSC) dispensers. The 13 CubeSats that will fly on SLS in 2018 will use this.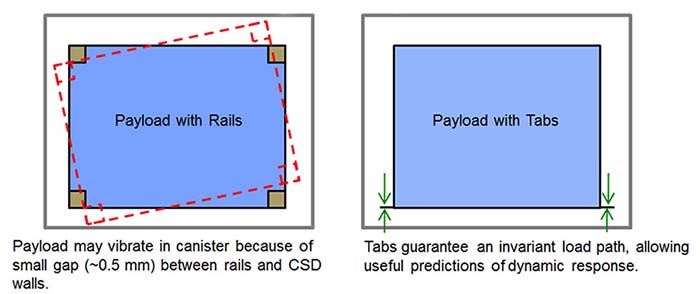 CubeSat sizes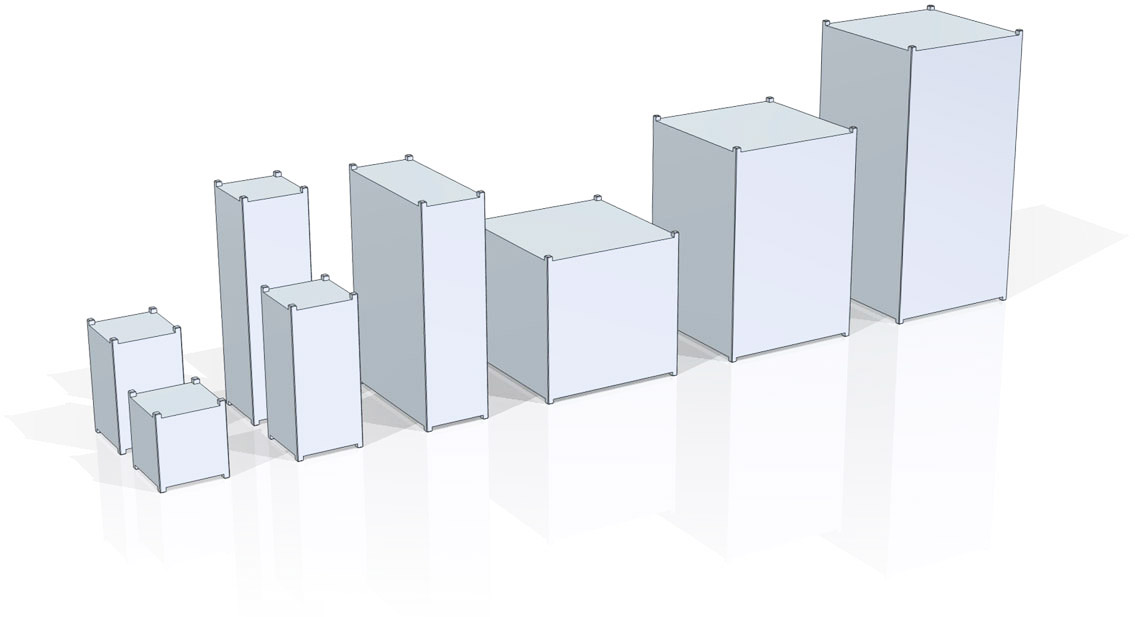 CubeSat quotes
It all started as a university education program satellite. It was kind of funny. I didn't think that people would criticize it as much as they did, but we got a lot of feedback, you know, "That's the dumbest idea I've ever heard. Nobody's going to use this toy." We said, "Who the heck cares. We'll go ahead and use it. We're using it for education."
A chat with Bob Twiggs by Stephen Clark, 2014, spaceflightnow.com
Another thing that was kind of funny is we had no interest from NASA or any of the military organizations. It just wasn't anything they were interested in, so it was all funded without any funding from those aerospace organizations. I'm kind of glad that NASA didn't help us, or we'd probably never got it done.
It was developed for the education of students. If you make it small, they can't put much in it, so they get it done quicker, and hopefully you can get it launched for a lot less money. I don't think Jordi Puig-Suari at Cal Poly or myself had any idea that we'd see days like this. A chat with Bob Twiggs by Stephen Clark, 2014, spaceflightnow.com
Early launch providers were Russian. We did go to some of the American launch providers, Lockheed Martin comes to mind, and they said, "If you give us a half-million dollars, we'll study it, and then if it makes economic sense for us to launch it, we'll do it." We kept asking them to take some of the lead (ballast) off and fly some of these things as secondaries, but they just didn't go along with it. I was really disappointed that the aerospace industry couldn't see the benefit other than profits from it. They couldn't see the educational benefit from it, and the potential of the educational benefit turning into commercial applications. Now, you see the commercial applications coming along with Skybox Imaging, with Planet Labs. Oh my goodness, they look like they have a tremendous economic potential. A chat with Bob Twiggs by Stephen Clark, 2014, spaceflightnow.com